---

Navigating the Financial World in the 21st Century
New markets and new economies call for new strategies and new solutions. Managed Wealth Financial takes those new ideas to American's from all walks of life.
Families and individuals need innovative solutions to help them reach their financial goals. Unfortunately the current financial services industry may not provide all of the answers, leaving everyday people unsure of where to turn for financial advice.  We are committed to giving people an education about the new world of investing, which can be very empowering. 
Some of the Fundamental Principles We Teach Families Are:
Learn how to create wealth and make lifestyle changes through our wealth formula

Learn defensive strategies using 21stcentury products and solutions, which may help minimize the loss of wealth in down markets

Learn how to protect your accumulated assets through the use of tax-advantaged products and services

Learn how to become financially independent and self-reliant by implementing principles and strategies designed to fit your personal goals.

Be in control of your debt and limit the use of lending institutions

Protect your family until you have enough personal assets to care for all contingencies

Maximize the impact of the money you make – it's not how much you make, it's how much you keep and what you do with those funds that really matters
In addition to serving our clients, we are also aggressively expanding as a firm.  For the right person, we offer an unparalleled opportunity to partner with us, and build a business of your own.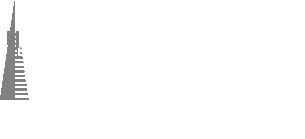 Tax and/or legal advice not offered by Managed Wealth Financial, WFG or its affiliated companies. Please consult with your personal tax professional or legal advisor for further guidance on tax or legal matters.